Tick for Governance - On-Line Modular Governance Learning
Community Networks Aotearoa
Book Now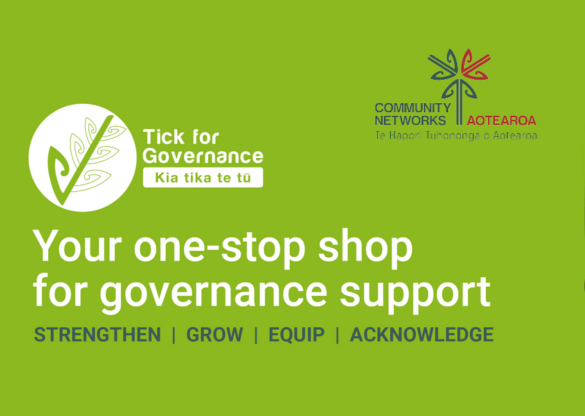 Module 1:  Te Tiriti and Relationships with Māori 
Module 2:  Governance Essentials - The Big Bang: What Created You? – Why Do You  
Module 3:  The Foundation Document – Take Your Doc for a Constitutional 
Module 4:  Legal Responsibilities – Legal Luggage – Don't Lose Your Case! 
Module 5:  Board Roles and Responsibilities – Who Does What When? 
Module 6:  Governance versus Management – Helpful vs Stickybeak 
Module 7:  Understanding the Numbers – Yes, Maths IS Hard, But It Doesn't Have to Be 
Module 8:  Policies and Procedures – You Don't Have To Start From Scratch 
Module 9:  Annual Planning and Strategy – Taking A Laser Focus To Your Vision 
Module 10: Effective Meetings – Getting Home Before Your Tea Gets Cold  
Course Agenda
The first module can be accessed FREE of charge 
Discount available for bulk orders.
Community Networks Aotearoa have partnered with the Ministry of Social Development to provide funding assistance addressing financial hardship barriers to make Tick for Governance available to as many people as possible - email info@communitynetworksaotearoa.org.nz  for more information. 
Course Venues