Mentoring Support

Our 2023 intake is now fully subscribed - Our next intake will be in 2024
The Wheelhouse are the proud regional delivery partner for the Taranaki Community Leadership Mentoring Programme.
The Mentoring Foundation of New Zealand are committed to fostering and supporting community leadership through mentoring. They believe, like us, in the power of genuine relationships and the programmes are designed to make connections between people aimed at achieving results for all.
An ongoing relationship with a handpicked mentor helps you  unlock your potential by talking through issues, receiving specific advice and insight from an external sounding board.  Your leadership role could be in Governance, Operational/Team Leadership or project management as part of a team. 
Evidence shows that mentored leaders are more effective at inspiring their team and achieving success. You are less likely to feel dissatisfied with your role because you can make a real difference. The added bonus being that you will go on to be a great mentor yourself, passing the benefits of mentoring to your peers and colleagues. 
What you need to know: 
the programme commences in March
it's a six month time commitment
you can register now
training and support is available for mentors and mentees throughout
there will be opportunities to network with others on the programme in person
there will be regular check-ins from the regional co-ordinator
one-off registration fee of $175 for mentees (including GST)
contact us for more information or
Register your interest as a mentee
Register your interest as mentor 
________________________________________________________
1-2-1 Support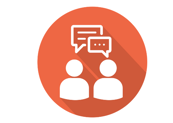 Sometimes you may need a listening ear to run your idea by or need specialist dedicated support - we have access to range of people who can help. Depending on your need this could be at no cost or on a paid consultancy basis. In some cases funding maybe available to cover costs.
If you would like to discuss your mentoring or support requirement please click on the button below.